BIO - GLUTEN-FREE - VEGAN - NO ADDED SUGAR - HIGH FIBER
Ingredients: date paste* (52%), dried apple rings* (22%), gluten-free oatflakes*, pecan nuts* (8%), almonds* (3%), cinnamon* (0,5%), nutmeg*. *From organic farming certified by CERTISYS BE-BIO-01.
May contain traces of sesam seeds, other nuts, peanuts and soy.
Typical nutritional values: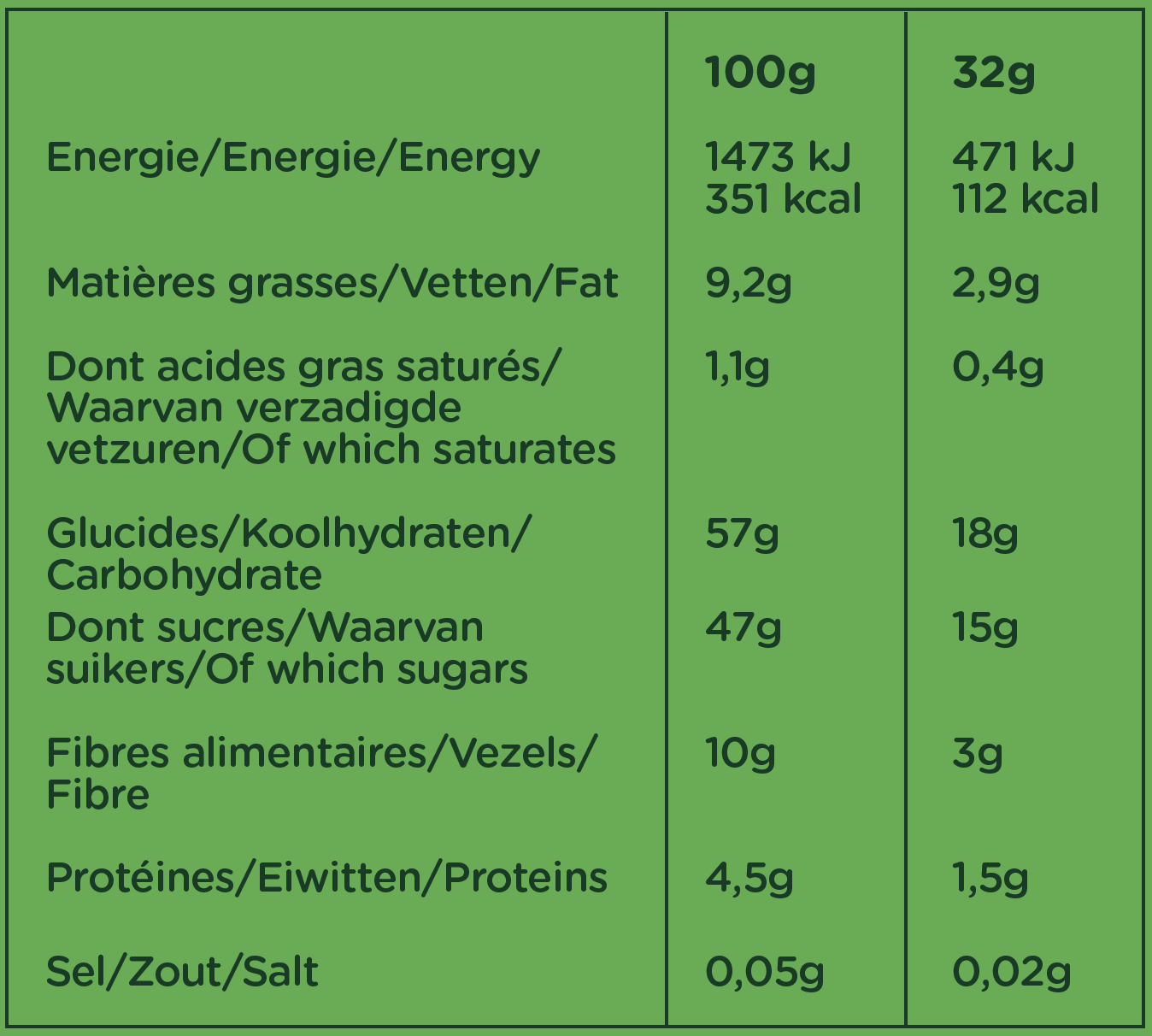 Ever heard of "energy balls"? Rich in carbs, fiber and vitamins, the secret of these little energy bites lies in a mixture of dates, nuts, seeds and dried fruits. A concentrate of energy for an immediate boost! Healthy, tasty and nutritious, we take them everywhere to enjoy them at any time of the day.
---
Our energy balls balls come in a box of 12 packs containing each 2 balls (2x16g).

Store in a cool, dry place away from direct sunlight. Consume quickly after opening.